NEW FUN PRODUCT ANNOUNCEMENT
For Wineries, Vineyards, Wine Bars, Wine Clubs, and Tasting Rooms, as well as Gift Shops, Museums, Bars, Restaurants, Hotels, Lodges and Inns, and National/local liquor stores. Grocery Stores, Line Liquor/Gift Stores, Upscale Restaurants, Yacht Clubs, and Country Clubs.
Journal Size (vertical) 4.25″ x 5.5″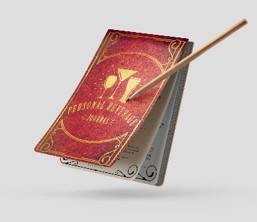 Keep your tasting notes at the top of your mind with a PERSONAL BEVERAGE JOURNAL. Perfect for Wine, Whiskey, Beer, or Cocktail connoisseurs or anyone wanting to rate their favorite beverages for future consideration. Guaranteed to never crash or require a system update, this journal ensures that even when the beverage is long gone, it will never be forgotten.
The pocket-sized journals are 4″x 5.5″ with 4 main categories: Wine, Whiskey, Beer & Cocktails. Below are sample pages from the Wine category.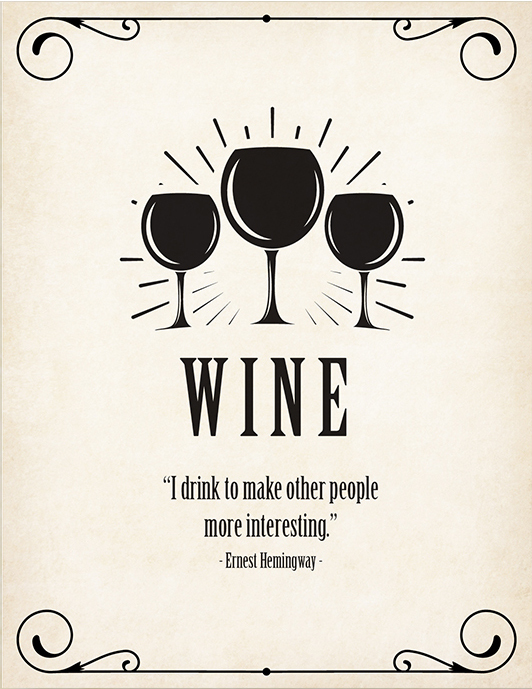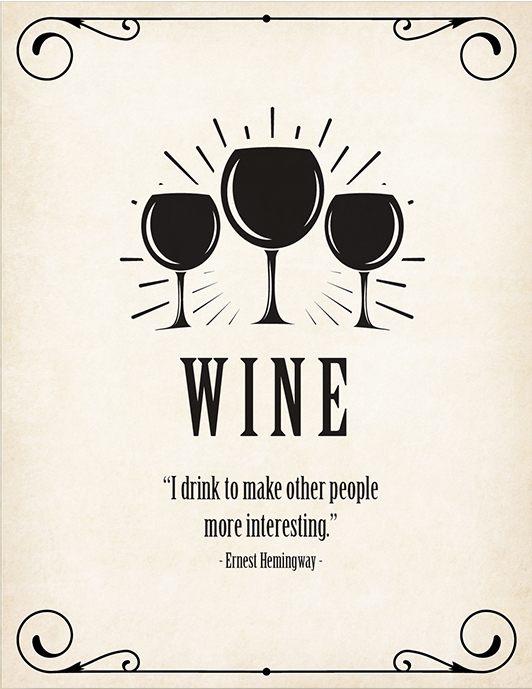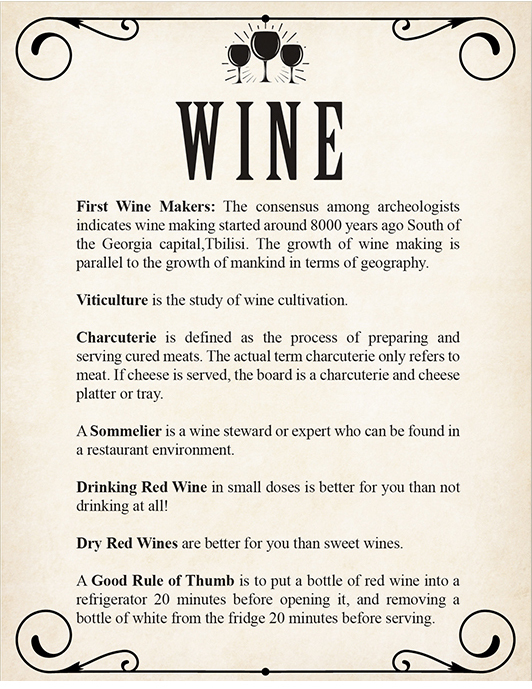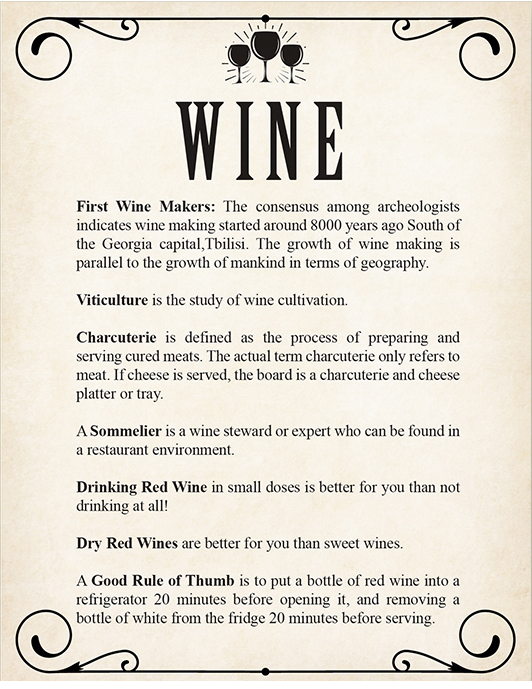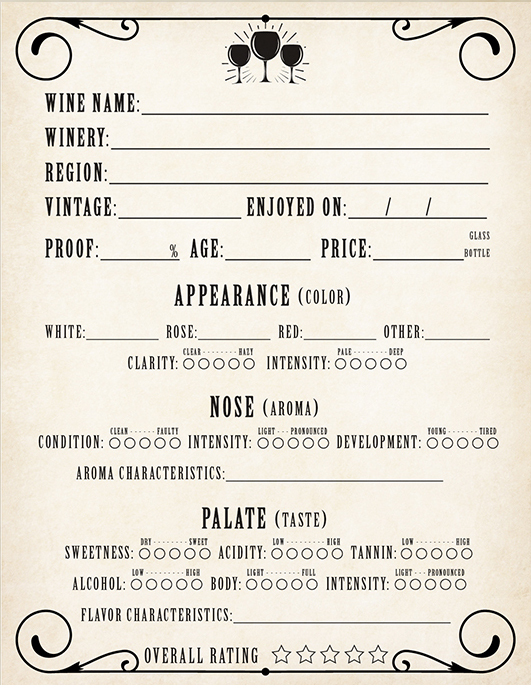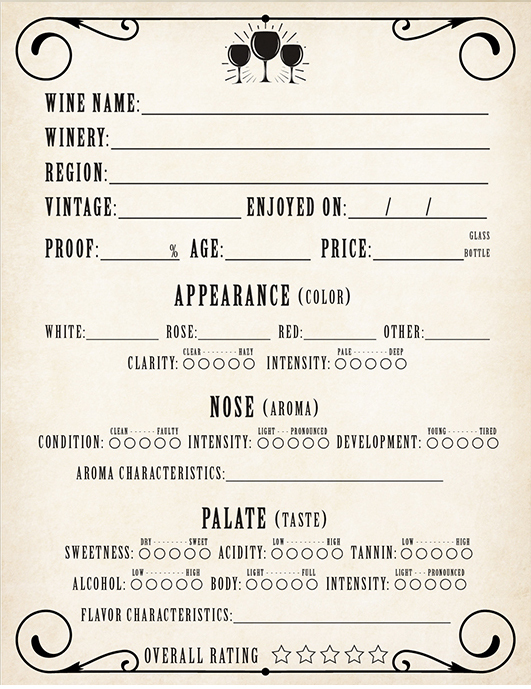 NOW YOU TOO CAN OFFER OUR POPULAR PERSONAL BEVERAGE JOURNAL
This FUN little 100 page Journal has a lot to offer you and your customers:
Fits in your pocket, is very inexpensive, and retails for only $7.98
Professionally designed, printed, and has a great-looking cover
Includes "rating" pages for Wine, Beer, Whiskey, and Cocktails
Has fun facts and quotes before each section and notes at the end
Makes a fantastic gift (or maybe a prize) to add to your gift baskets
Works well with wine clubs and the like
Take it with you to private parties and bars to show others and write in your new favorite beverages.
LET US DESIGN A CUSTOM JOURNAL MARKER FOR YOU!
If you are a business owner now you can customize the Journal by adding (a very inexpensive) Journal Marker with your name and business info (on both sides of the marker):
These (matching) markers (with YOUR info) snuggly fit in the book, making it easy to find the place where you left off.
The markers can also be used for bag stuffers, placed on or next to dinner or lunch plates, placed on seats before the start of classes or events, or given away free with purchases.
PERSONAL BEVERAGE JOURNAL PRICING
| | | |
| --- | --- | --- |
| QTY | WHOLESALE | SUGGESTED RETAIL |
| 25 | $4.99 | $6.98 – 8.98 |
| 50 | $4.36 | $6.98 – 8.98 |
| 75 | $4.19 | $6.98 – 8.98 |
| 100 | $3.32 | $6.98 – 8.98 |
| 250 | $3.20 | $6.98 – 8.98 |
| 500 | $3.04 | $6.98 – 8.98 |
| 1000 | $2.75 | $6.98 – 8.98 |
| 2000 | $2.50 | $6.98 – 8.98 |
| 3000 | $2.25 | $6.98 – 8.98 |
Customized Beverage Journals
| | | |
| --- | --- | --- |
| QTY | WHOLESALE | SUGGESTED RETAIL |
| 100 | $3.82 | $7.98 – 9.98 |
| 250 | $3.00 | $7.98 – 9.98 |
| 500 | $3.54 | $7.98 – 9.98 |
| 1000 | $3.25 | $7.98 – 9.98 |
| 2000 | $3.00 | $7.98 – 9.98 |
| 3000 | $2.75 | $7.98 – 9.98 |
Customized Journal Markers
| | |
| --- | --- |
| QTY | COST PER MARKER |
| 100 | $1.00 |
| 250 | $0.78 |
| 500 | $0.48 |
| 1000 | $0.18 |
| 2000 | $0.10 |
| 3000 | $0.08 |