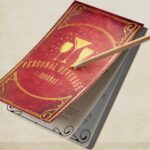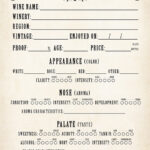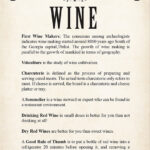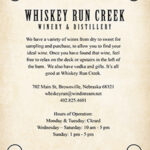 Personal Beverage Journal
Keep your tasting notes at the top of your mind with a PERSONAL BEVERAGE JOURNAL. Perfect for Wine, Whiskey, Beer or Cocktail connoisseurs or anyone wanting to rate their favorite beverages for future consideration. Guaranteed to never crash or require a system update, this journal ensures that even when the beverage is long gone, it will never be forgotten.
The pocket size journals are 4″x 5.5″ with 4 main categories…
Wine, Whiskey, Beer & Cocktails
This FUN little 100 page Journal has a lot to offer you and your customers:
Fits in your pocket, very inexpensive, and retails for only $7.98

Professionally designed, printed and has a great looking cover

Includes "rating" pages for Wine, Beer, Whiskey and Cocktails

Has fun facts and quotes before each section and notes at the end

Makes a fantastic gift (or maybe a prize) to add to your gift baskets

Works well with wine clubs and the like

Take it with you to private parties and bars to show others and write in new favorite beverages.
The pocket size journals are 4″x 5.5″ with 4 main categories…
Wine, Whiskey, Beer & Cocktails
$7.98